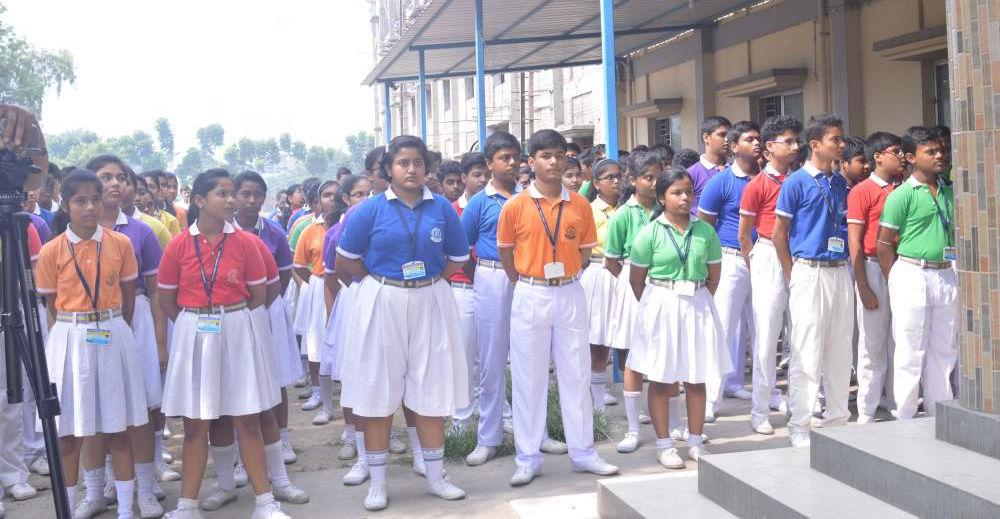 Fee Payment Rules
SCHOOL FEES :
School fees are payable on monthly basis.
School fees are collected between 8.30 hrs. to 14.00 hrs. from Monday to Saturday(Mode : Debit Card/Credit Card)
Fees can be deposited through online payment .Link: www.scmemorial.org (via SBI gateway through Net Banking &Debit Card/Credit Card).
Fees have to be deposited within the 15th of every month ,failing which late fine Rs. 5.00 for tuition fee and Rs. 5.00 for transport fee(in case if availing the school transport) should be paid for each day.
Tuition & Misc. and Bus fees are to be paid for all the 12 months of the School Session.
School office remain open from 8.30 a.m. to 2.00 p.m. on all working days.
Fees card will be provided to each student at the time of admission/beginning of the session.
Pupils who have outstanding fees for more than three months will have their names struck off the rolls and readmission may be considered only on payment of readmission charges and clearing all the dues.
Transportation Fee :
School bus fee is payable monthly along with the regular fees of the school.
Withdrawal from the bus service has to be made by prior notification at least one month before, in writing citing reasons for the same for approval of the school authority or a month's fee in lieu three of, required for the withdrawal of school bus facility.
If bus facility is withdrawn, the same will not be provided to the concerned student in the same session.
Parent /Guardian are requested to drop and collect their ward(s)/student(s) only from the specific bus stop.