Infrastructure
At present the school has classes from Pre -Primary to Class XII. Elaborate lab facilities with separate rooms for Physics, Chemistry, Biology, Mathematics, Geography & Entrepreneurship are housed in spacious rooms. School is the learning center, teachers are the facilitators, they facilitate the children to learn. Children, especially the young kids respond to elementary shapes clubbed with vibrant colours.
Ground Plan
Our concept for the school interiors emerges from the five basic elements or the Panchamahabhutas –
Akash (Space)
Vayu (Air)
Jal (Water)
Prithvi (Earth)
Agni (Fire)
and further we have incorporated educational elements in different rooms Universally, the five elements are mixed in an infinite variety of relative proportions such that each output is distinctly unique. Although each element has a range of attributes, they maintain their presence felt at all times. Constantly changing and interacting with each other, they create a situation of dynamic flux that keeps the world going.
These elements reflect in every aspect of our life and the same are depicted through pictorial representation on the school floors. The lobby area is exclusively demarcated into five distinct zones, each zone representing these five elements. The distinct character of every element would catch attention of the child entering the school on a daily basis and the deep rooted philosophy behind these five elements would be subtly absorbed by the youngsters. This specially themed flooring would stimulate the child's intrinsic brain and help develop a learning curve towards nature in general.
Interactive Boards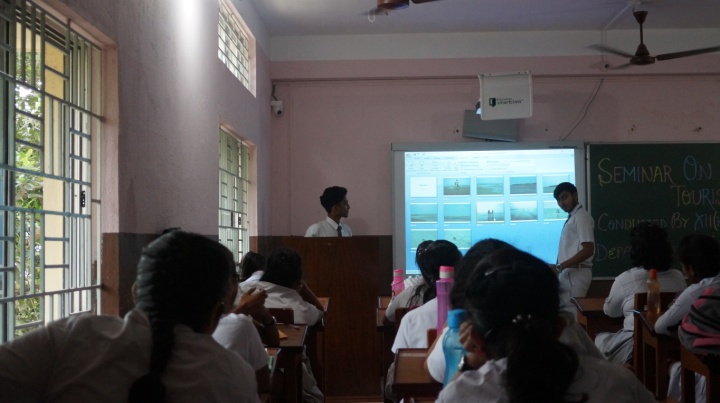 Every class room is equipped with an interactive Board with multimedia projector, Pin-up Board, Green Board, White Board etc. Modern teaching skills through modern technology are used by highly competent and well experienced teaching staff to make learning a fun and interesting process. Our well-equipped computer lab and audio visual facilities increase understanding of different subjects and develop practical skills in students.
Water Treatment Plant
A water Treatment Plant has been installed so that students and staff get filtered, purified and bacteria free drinking water.
Computer Labs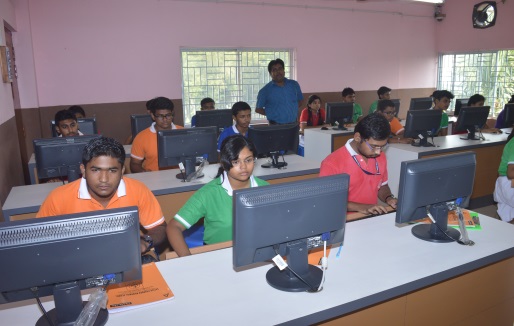 Satish Chandra Memorial School has an exceptional Computer Lab with a 1:1 student computer ratio and all-in-one machines. Computer Labs are designed as per the age group so that the children are tech-savvy from the earliest age. It is rightly said that a single picture speaks a thousand words. Thus to make understanding an easy process through multimedia each Lab is equipped with adequate multimedia facilities.
Library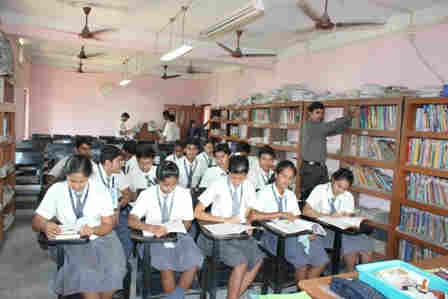 The students have a ready access to a well-stocked library to empower their minds and to think beyond their prescribed texts. The initiation of a digital library is yet another novel move towards facilitating education for gen-Next. Apart from books and journals, visual, audio and video materials will also be made available to the learners. In keeping with the rapid expansion of educational multimedia, the school has endeavoured to create this e-library. Virtual learning materials have now been found to augment learner comprehensibility. Digital library has a great deal of potential for the academic sector and we are certain that this will motivate learning.
LAB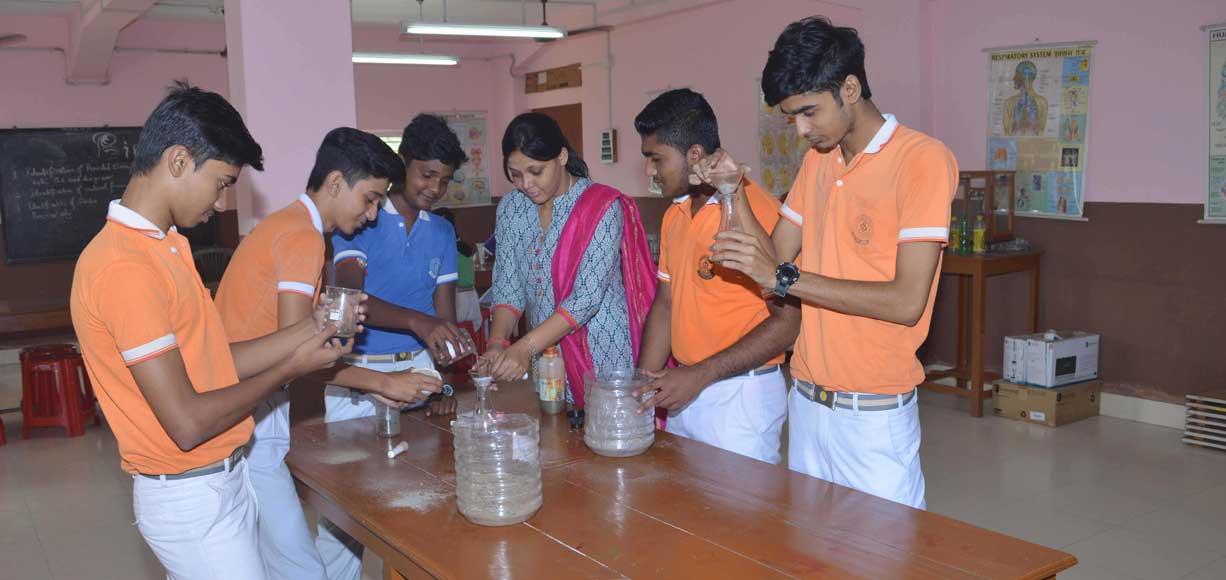 "Well equipped Physics, Chemistry, Biology, and Mathematics Lab with most advanced equipment's give digital edge to scientific learning to students of Middle and High school." Satish Chandra Memorial School also has a Geography Lab to help students understand the landscape of countries and add a practical aspect to the theoretical concepts they study.
Fully Covered Play Area
Extensive fully covered play area with many rides keep children cool in summer and dry in monsoon.
Canteen Facility
We have a Canteen which provides quality food at cheaper rates to the staff members only.
Medical Counseling
Medical counselling room with facility for periodic health check-up has been set up. The room has all the first aid facilities including oxygen cylinder. A trained Nurse is always available during the school hours.
Health Check-Up Programme
Health Check-Up programme is arranged at regular intervals for the healthy future of the children.
Other Amenities
Teachers are provided with Computer to facilitate multimedia education.
Safe secure environment with CC TV installed throughout the school premises and continuous monitoring.
Dedicated maid for each class room.
Safe cold drinking water treated with RO plant.
Full generator backup.
Reflective blue window panes blocking UV rays to ensure no glare and cool air conditioning in summer.
Green Features
Satish Chnadra Memorial School is truly school with a difference. The school is committed to being eco-friendly. Segregation of waste is done by installing different categories of wheelie bins at vantage points in the school. Rainwater harvesting is effectively practiced and vertical gardening using green manure along with a low drip irrigation system has also been implemented.